PetCare Rx Review
PetCare Rx is a US-based company specializing in pet meds and pet supplies.
Apart from offering pet meds for dogs they also cater to cats, birds, fish and small pets. This is a screenshot of the dog section:...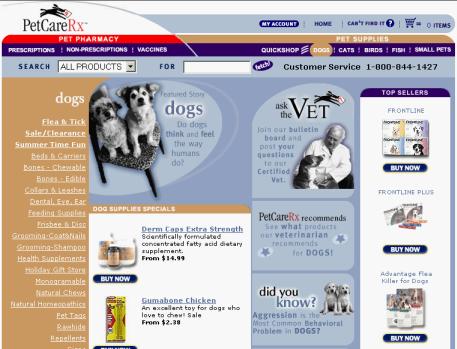 PetCare Rx have a good offer on now and again, so check their website for more details...
Overall Rating: 9/10
If you would like to add your comments or reviews about PetCareRx.com please send them our way using our contact page.