About Rottweilers: Pictures and Rottie Info...
Rottweilers (or rotties) are unconditionally loyal to their handlers and their families and will defend them and their property to the end. They are protective and brave, and like many other dogs, can be jealous if attention is given elsewhere.
Temperaments can however vary: some being independent, aloof and less-friendly, others being outgoing and gregarious with everyone. So please choose your puppy carefully! Please remember that some Rotties can be aggressive and, as such, are unsuitable for timid or unconfident owners.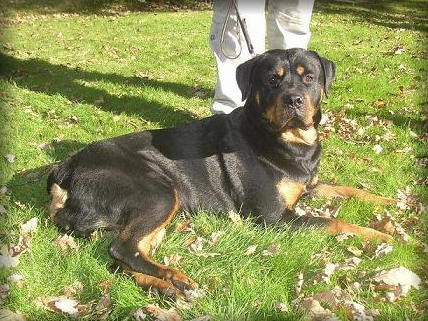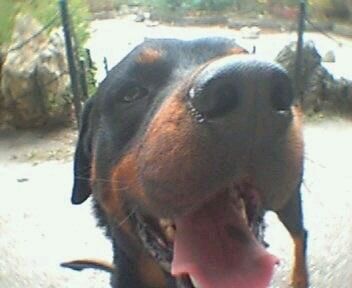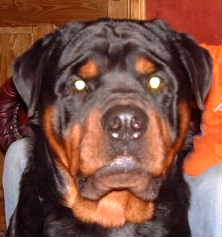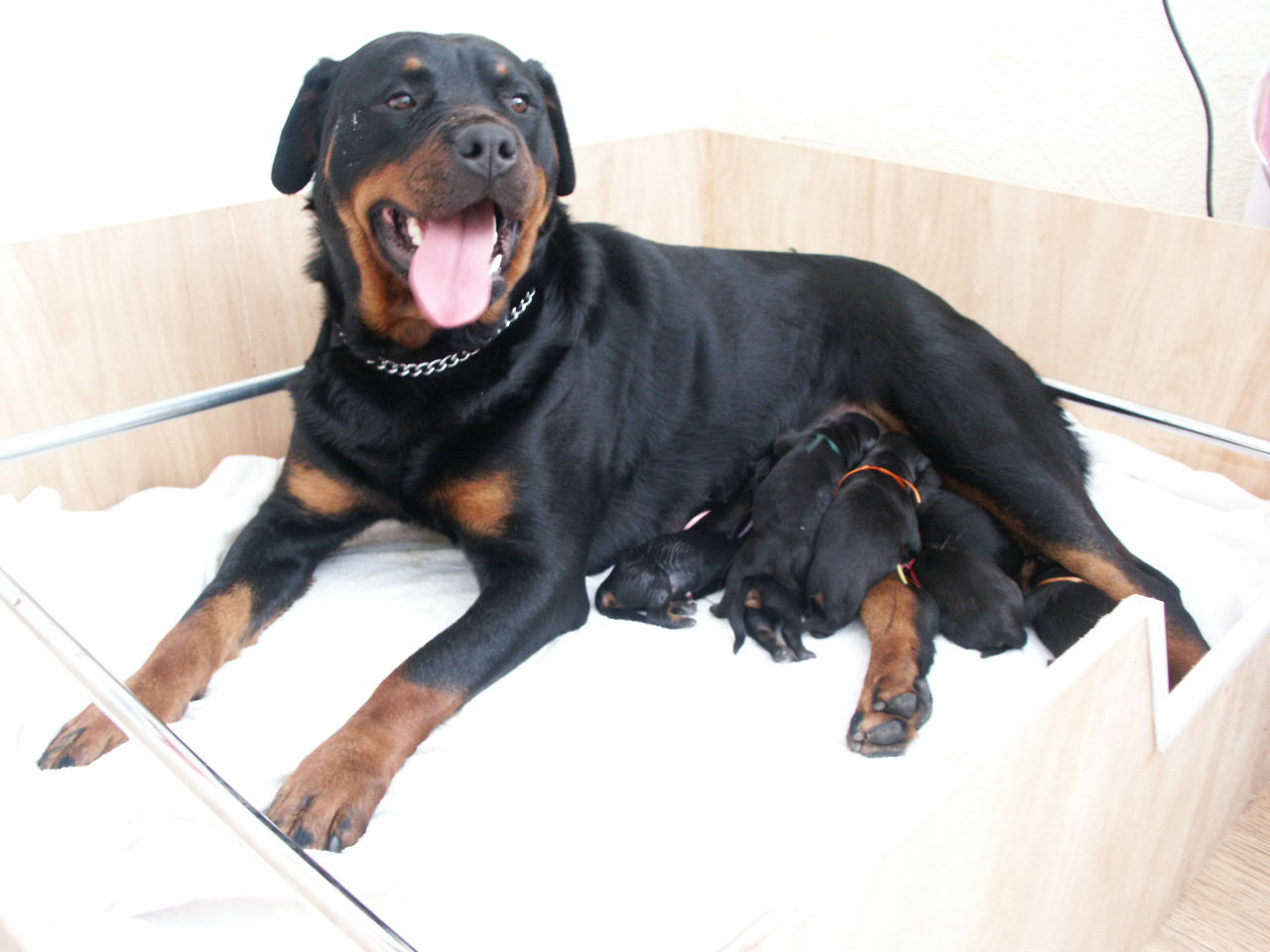 Rottweiler Owners, there's a new forum for those who like to talk about dogs and learn about rottweilers! It's at Rottweiler Chat Forums