Staffordshire Bull Terriers Guide
Staffordshire Bull Terrier Description: The Staffordshire Bull Terrier is an intelligent and active little dog, which gets on well with children and adults alike. They can be quite vocal, so they must be taught when to stop. They should be socialised, especially with other household pets, and training started at an early age.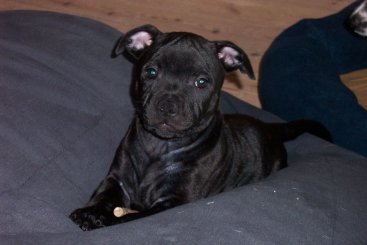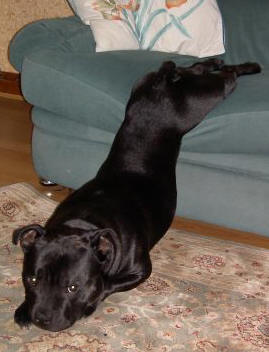 Staffies are hardy dogs full of stamina, not quick to pick a fight, but more than able to defend themselves if necessary. They are affectionate dogs, much preferring human company to that of other dogs, this can be seen more in the adult dog than the puppy. They can, and some do, retain their puppy character throughout their lives, making them quite a handful. With their great sense of humour, intelligence and the fact they are boisterous life is never dull with a Staffie around. They can be very destructive if they are left alone at home for long periods of time.
Staffie Pictures :: Staffordshire Bull Terriers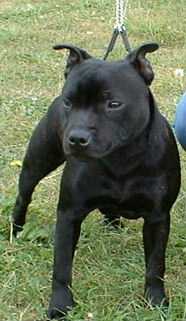 Staffie: "Chestnut beauty boy" but Bentley to everyone else: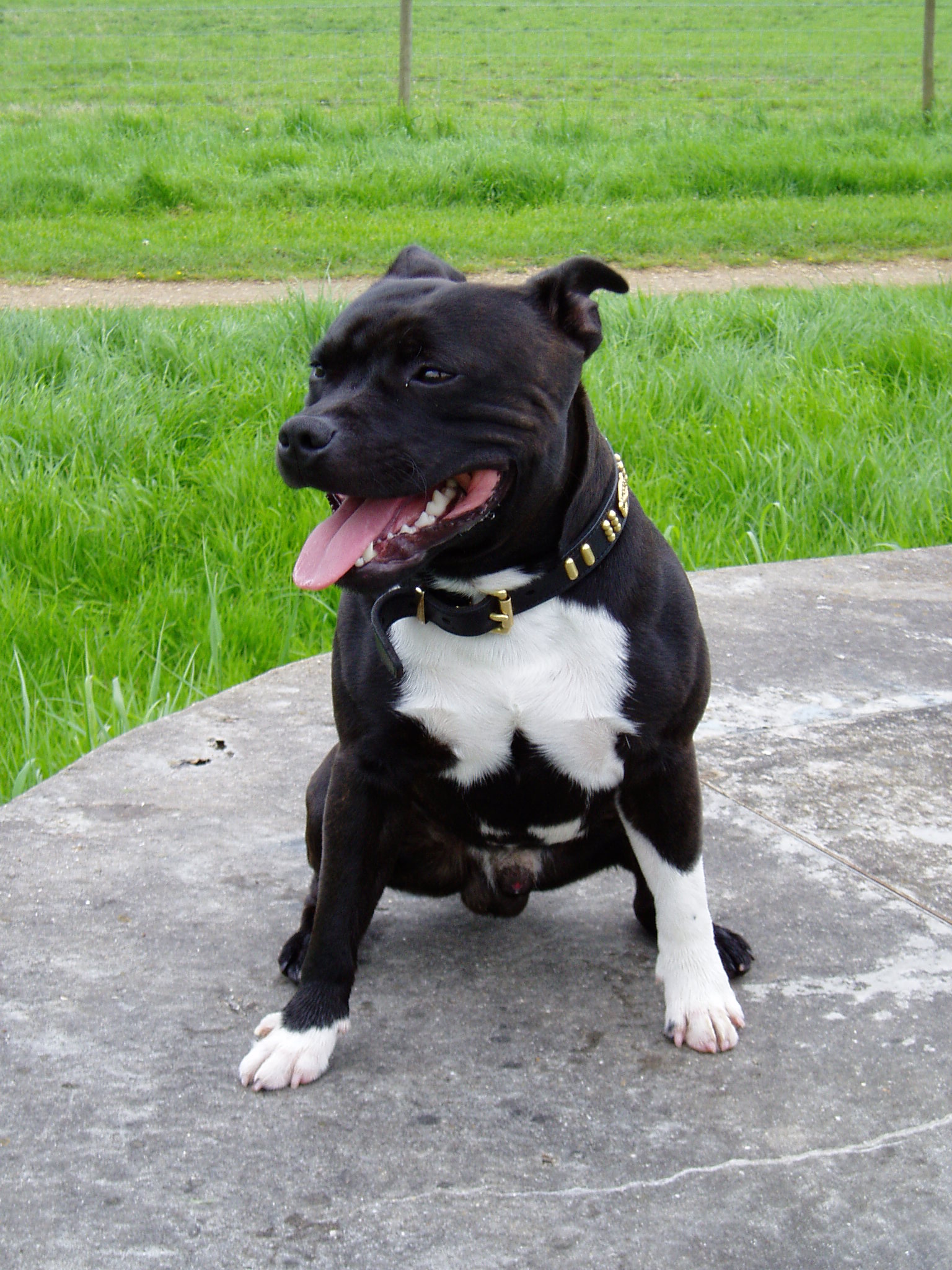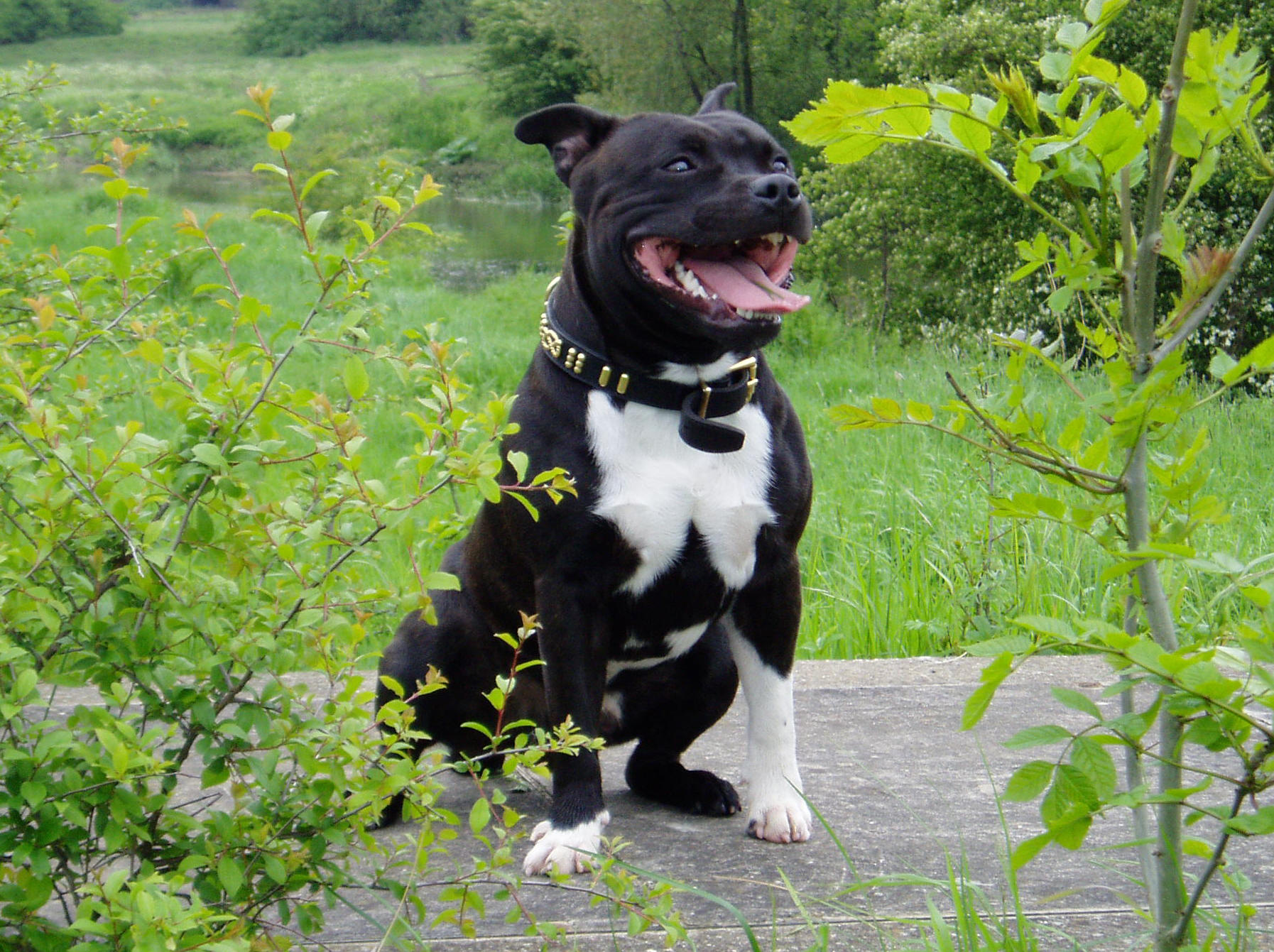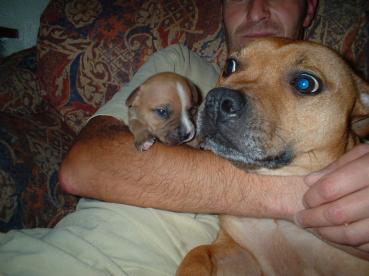 Above: Gypsy and her son at 3 half weeks!