AnimalDen.com Review
AnimalDen is a pet lovers online gift shop. If you're a dog lover then AnimalDen.com will surely have a gift for your favourite or most cherished dog breed.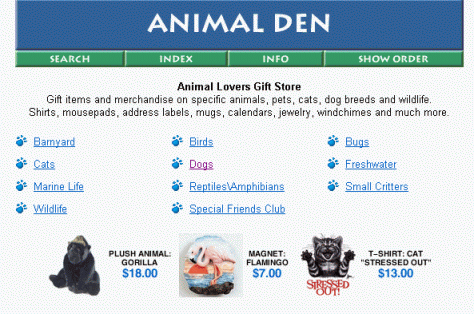 When I visited AnimalDen I was very impressed with two things: the amount and range of gifts they have available for each dog breed and the scope of dog breeds!
They've got plenty of gifts, from unique and special pet related Calendars, Ornaments, Dog Figurines, Floormats, License plates, magnets, mouse mats, Sweatshirts, T-Shirts, Wind chimes, Jewellery, and much more!
This Dog Lovers Gift Shop comes highly recommended. Great products, top service, Rating 9/10.
If you would like to add your comments or reviews about AnimalDen.com please send them our way using our contact page.