...More Jack Russell Terrier Pictures!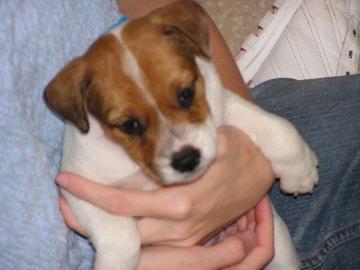 Above: Turbo a 6 week old Jack Russell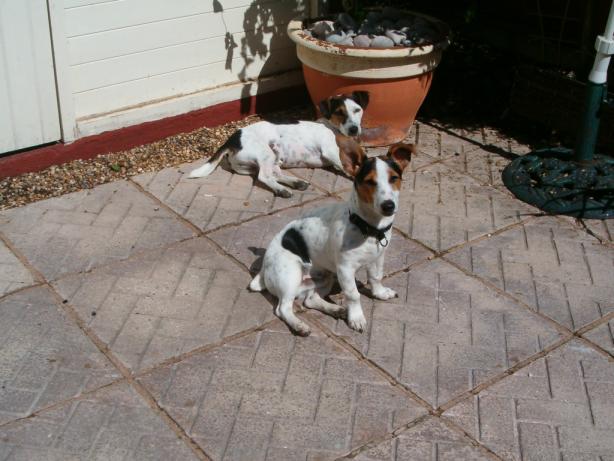 Above: "'Benji' in foreground and 'Yanni' in background. Yanni is a quiet, placid and a highly intelligent dog. Benji is playful and a little terror! They are both very loving dogs and come for 'cuddles' every evening. They bring so much life to the house and are great companions."
Below: Susie, a Broken Coated Parson Jack Russell