...More Golden Retrievers!
Below "Blonde bombshell Lily!! - We rescued her (unbelievable I know) in November 2003 from a local animal shelter. Now 2 years old she is the light of our lives. Lily is the most loving, loyal dog we've ever known. She is mischievous, full of energy and a joy to have around. We cannot remember life before Lily!"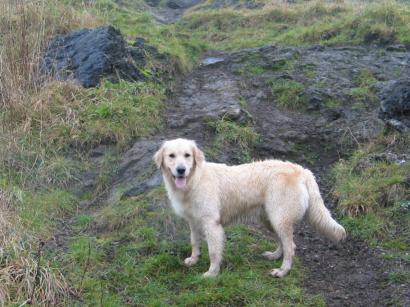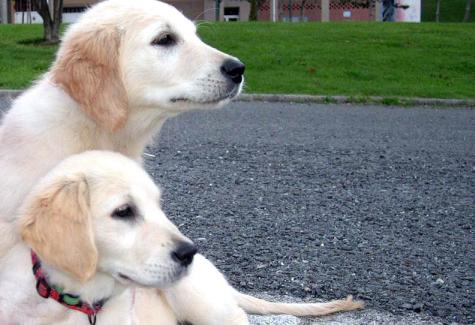 Below: "This is gabe he's a seven year old golden retriever. He loves attention and is the sweetest dog you'll ever meet."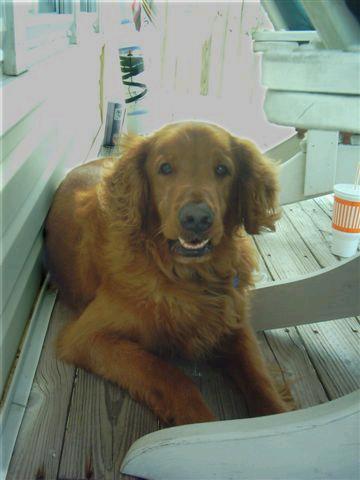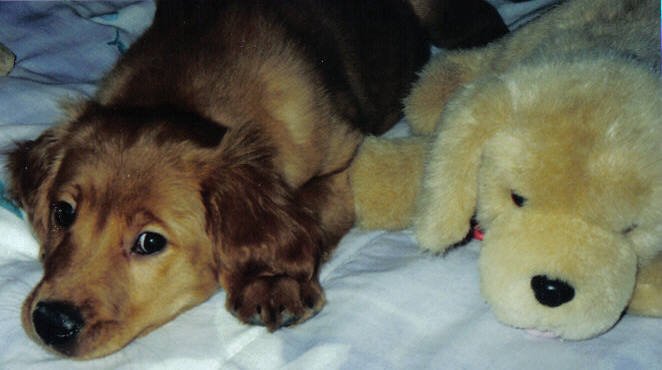 Above Sandy the Golden Retriever with her "puppy"!
Back to Golden Retrievers page